We can't wait to "see" you at Radically Rural!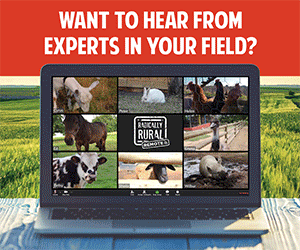 The Team at Radically Rural has decided it is time to put some certainty into these uncertain times, and that we were all good and ready to BUILD something. Rather than trying to anticipate the course of this virus, the actions of the government, and the ability to travel and gather safely in large numbers, we have instead decided to lean into a single-day, entirely virtual summit for rural leaders and community members around the world.
Despite the obvious downside of not being able to hang out on Main Street and discuss great ideas over great coffee or cocktails, we do see some advantages, including the opportunity to build our capacity to offer some or all of the summit online in future years and gives us the opportunity to focus on that only – it is a real silver lining.
So…. the Radically Rural Summit will be held exclusively online on Thursday, September 24th. Radically Rural Remote will be held using webinar software with the opportunities for attendees from across the country to watch and join in through the chat features. Each session will have tech support staff assisting speakers and serving attendees with the goal of creating lively, interactive, and expertly produced programming. The sessions will be taped for distribution to attendees following the event. We will encourage communities and groups to spend the day together (if safe).
Radically Rural Full Experience | $59 per person
If you've already bought a ticket, we'll be in touch with you soon about your options to transfer or refund your ticket.
This event is held in Eastern Standard Time.
Learn. Network. Share. Collaborate.